Why should the Bulls trade LaVine?
Lauri Markkanen, Wendell Carter Jr and Coby White's development has been underdeveloped due to Zach LaVine's high usage rate, which is 8th amongst guards. Carter Jr is only getting 8 shots per game, Coby white is getting uncomfortable riding the bench especially in clutch moments and the worst aspect of this Bulls hapless season is the decline of Markkanen's production. 'The Finisher' is looking more like 'The Mirotic' without the beard. Last season Markkanen averaged 18.7 points, 15.3 shot attempts and shot 43% but this season he has fell off to 14.5 points, 11.7 shot attempts while shooting 39%.
Zach LaVine knows he's the alpha male as he dominates this young, losing and bashful Bulls squad. It's time for the Bulls management to admit that the 2017 Jimmy Butler rebuild trade is a failure. Trade LaVine so Markkanen, Carter Jr &/or Coby White are forced to step up and finally lead the Bulls out of hopelessness. If not, Chicago will get more lottery balls in hopes of landing LaMelo Ball, Anthony Edwards, James Wiseman, Cole Anthony or Deni Avdija.
LaVine is an All-Star caliber player but he has proven that he cannot bear the burden of leading a young and unproven squad. Since Zach LaVine is only 24, top 20 in scoring, top 15 in 3 pointers made per game and makes a modest $19.5 million per year; the Bulls won't give him up without receiving an unprotected 1st round pick. Here are 4 teams that need LaVine and can humble him into accepting a role as being the 2nd or 3rd option.
4. Detroit Pistons
Why do the Pistons need LaVine?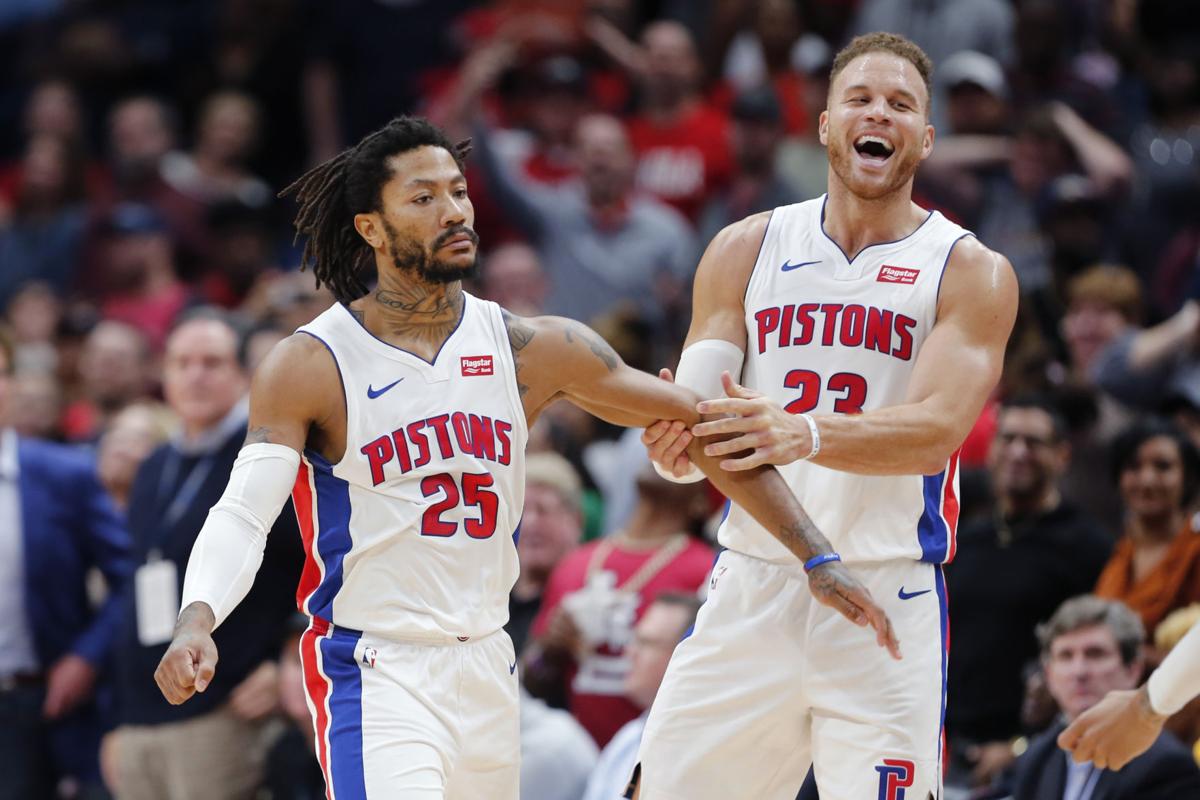 The Pistons haven't won a playoff series since the days of Chauncey Billups, Rasheed Wallace and Richard Hamilton back in 2008 (Ben Wallace was with Chicago). Detroit is currently drowning in mediocracy despite the return of Blake Griffin from injury, Andre Drummond putting up career numbers and Derrick Rose playing like a 6th Man of the Year candidate. The Pistons have a couple of middle of the road wing starters in Tony Snell and Luke Kennard, which contributes to Detroit being a lowly 20th in the NBA in scoring.
In addition to that 1st round pick, what else would Detroit have to give up for LaVine's $19.5 million?
The Pistons would have to trade away 5 players; Langston Galloway $7.3 million, Luke Kennard $3.8 million, Thon Maker $3.5 million, Sekou Doumbouya $3.2 million and Tim Frazier $1.6 million. Most of those players wouldn't last long on the Bulls roster except the sharp shooter Luke Kennard and rookie Doumbouya but the kicker of course is Detroit's unprotected 1st round pick.
Reggie Jackson has only played in 2 games this season but he's scheduled to finally get healthy from a stress reaction in his back in the middle of this month. A starting line-up that includes Andre Drummond, Blake Griffin, Zach LaVine and Reggie Jackson with D. Rose and Markieff Morris off the bench would significantly increase their chances of ending that 11 year playoff series win drought.
3. Miami Heat
Why do the Heat need LaVine?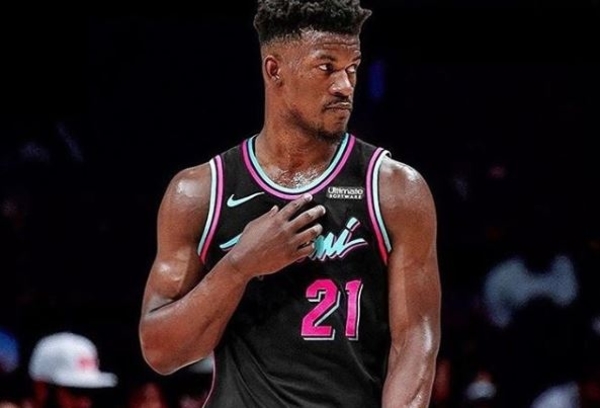 The Miami Heat is the biggest pleasant surprise in the Eastern Conference as they are fighting off Boston and Philly to hold on to that #2 seed. But can Miami sustain this success and win a playoff series or two with Jimmy Butler as their only player with star power? Probably not. LaVine and Butler will never be allowed to forget that they were traded for one another (LaVine came with Kris Dunn and #7 pick Markkanen and Butler came with #17 pick Justin Patton). Now they may need to drop their inflated egos and join forces to become a scary team to face in the 2020 playoffs.
In addition to that 1st round pick, what else would Miami have to give up for LaVine's $19.5 million?
Justise Winslow $13 million and for salary cap purposes Dion Waiters $12.1 million. The Bulls could take a chance on Winslow to see if a change of scenery could rejuvenate his career and trade Dion Waiters whose contract expires during the summer of 2021 to a contender that can deal with his off the court issues.
A Heat starting line up with Jimmy Butler, Zach LaVine, double-double machine Bam Adebayo and all-rookie 1st team candidate Kendrick Nunn with Tyler Herro, Goran Dragic and pleasant surprise Duncan Robinson off the bench would have Heat fans fearing no opponent in the Eastern Conference playoffs.
2. Dallas Mavericks
Why do the Mavs need LaVine?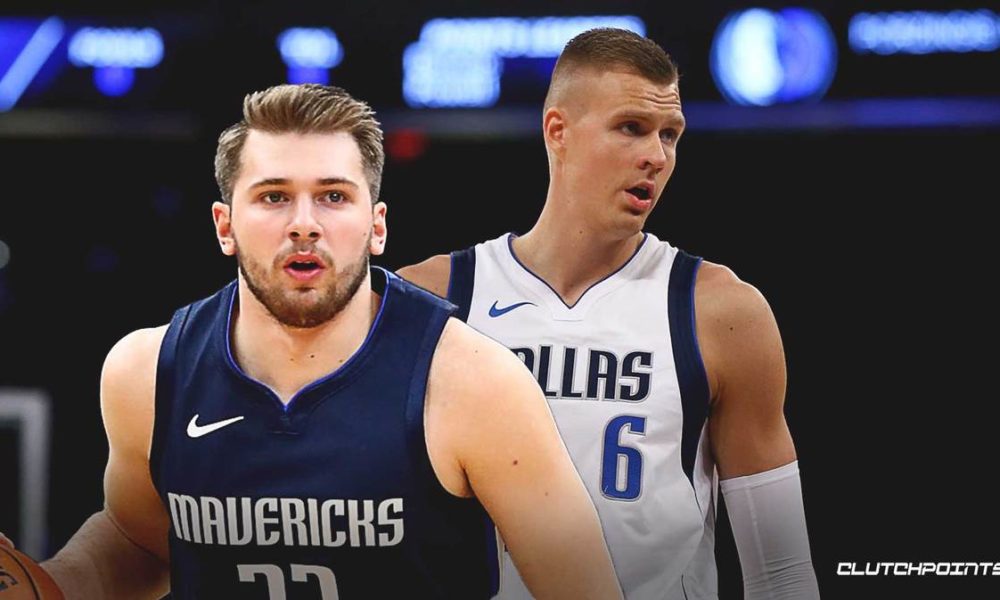 The Mavericks are in a similar position as the Heat. A vast majority of hoops fans did not see the Mavericks competing for a top 3 seed in the Western Conference. However, skeptics doubt if Dallas can sustain this high level of play with Luka Doncic as their only star. Kristaps Porzingis has not picked up where he left off before he tore his ACL during that 2017-18 all-star season where he averaged 22.7 points and shot 39% from 3 point range. After sitting out last season, The Unicorn's numbers have dropped to 16.4 points and 33% from downtown. Zack LaVine can bring that much needed firepower as Doncic's ultimate sidekick until Porzingis gets his groove back.
In addition to that 1st round pick, what else would Dallas have to give up for LaVine's $19.5 million?
Tim Hardaway Jr $18.1 million and Isiah Roby $1.5 million. Hardaway Jr has only one year left on his contract after this season, so Chicago could move him again before the February 6th trade deadline or wait until this summer.
With the addition of LaVine in Dallas, Porzingis playing more like he did with the Knicks and Luka maintaining his All-NBA Team level of play will establish the Mavs as legitimate contenders for the Rockets, Clippers and Lakers to take very seriously.
Philadelphia 76ers
Why do the Sixers nee LaVine?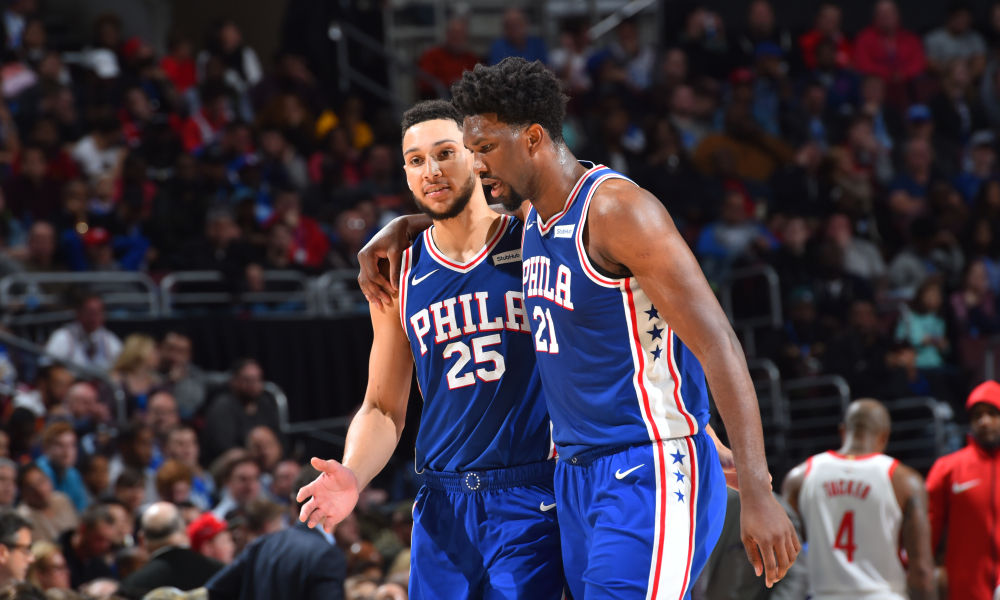 Philadelphia won't have to worry about Zach LaVine dominating some bashful teammates due to the robust personalities of franchise players Joel Embiid and Ben Simmons. A LaVine addition to the Sixers would loosen up the Milwaukee Bucks stranglehold as the #1 contender in the East. The loss of JJ Redick's shooting efficiency to New Orleans and Jimmy Butler's scoring prowess to Miami has decreased The Sixers effectiveness from outside the paint. The 76ers are currently 16th in the NBA in scoring (last season they were 5th). Zach LaVine found out that lifting a young Bulls team to playoff contention problematic but he has absolutely no problem finding a way to put that rock in the basket through spot up jumpers, creating his own shot or highlight finishes in the paint.
In addition to that 2021 first round pick, (the Sixers won't have a 2020 first rounder unless they miss the playoffs) what else would Philly have to give up for LaVine's $19.5 million?
Josh Richardson $10.1 million, Zhaire Smith $3 million, Johan Bolden $1.7 million, Raul Neto $1.6 million, Shake Milton $1.4 million and Philly would have to also dip into that $4.4 million of Luxury tax cap space to make the deal happen.
Coach Brett Brown biggest Christmas wish is for Ben Simmons to shoot at least 1 three pointer a game but Simmons continues to play the role of Grinch by ignoring his coach no matter how naughty or nice he has been. The Sixers must establish consistent outside shooting and scoring from the perimeter and that problem would be solved with a Zach LaVine acquisition.